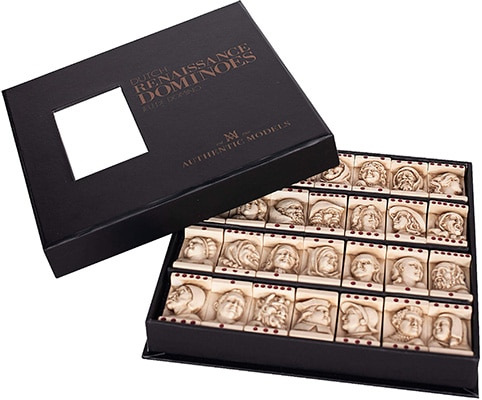 Authentic Models Domino Game
The original was carved in ivory by a Dutch Renaissance artist. Possibly the most unusual domino game in the world. Every visage has its own moral significance, some lost over the ages, some still known. French finished presentation tray. Unique gift, historical décor.
Out of stock
Notify me when item is back in stock.