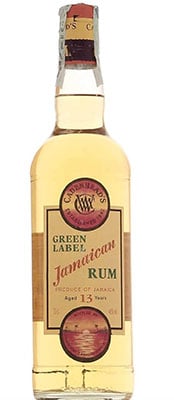 Cadenhead's Green Label Jamaican 13 Years
Cadenhead's Jamaican Green Label Rum is aged for 13 years. It contains no added sugar, no added artificial colouring and not chill filtered. Year casked in 2002 and bottled on September 2018.
NOSE:
Apple sauce, passion fruit and soft leather.

FLAVOUR:
Coconut milk, star anise, tangerine skins.

FINISH:
Organic honey, vanilla essence, cocoa.