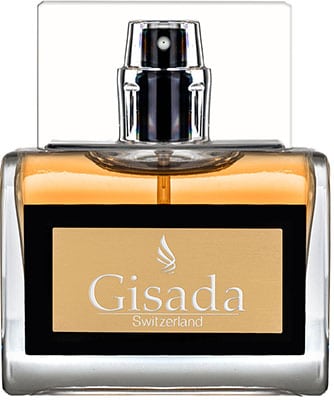 Gisada Uomo
The most precious aspect of this Gisada fragrance is the tangy, woody scent reminiscent of a fresh breeze. Gisada Uomo is finely filigree and accentuated with sparkling Italian lemon. In addition, honey-like labdanum and spicy wisteria rose complement each other to form a strong foundation.
Top Notes: Fresh, sunny Italian lemon, with dried apricots. Rounded off with sumptuous Davana.

Middle Notes: Noble cedarwood combined with aromatic wisteria. With a touch of masculine rose added, surrounded by honey-like labdanum.

Base Notes: Strong amber harmony together with natural ambergris like a flowing drop of chocolate. Bedded on strong moss, surrounded by suede and, as a highlight, refined with slightly animalistic agarwood (oud).