Loads of exciting new products by Estee Lauder to discover!  Benefit from free gifts with Estee Lauder purchases during the week of Monday 2nd till Sunday 8th January, 2016.  Terms and conditions apply.
Double Wear Nude Cushion Stick Radiant Make-up
Makeup + Pro Tool in One!
– Polishes and evens for a Flawless glow.  Instantly hydrating, weightless and comfortable
– 8-hour Wear, no touch-ups.  Natural and flawless
– Smart and beautiful – as you use the makeup, the stick gets smaller
Shades for all Skintones with a sheer-to-medium coverage giving a radiant finish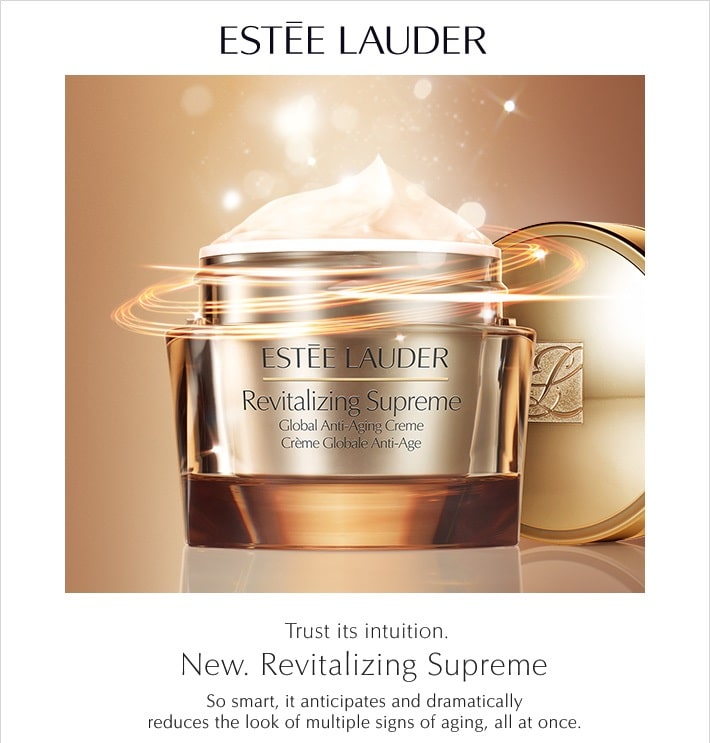 Revitalizing Supreme+
Key to Youth
For firmer, smoother and more radiant-looking skin – The key to younger-looking skin.  Unlock your skin's  youth potential and see it spring back with new bounce, glow with radiant vitality.
With Estee Lauder's exclusive RevitaKey™ Technology featuring exclusive Moringa Extract, this silky-soft, deeply nourishing multi-action line encourages skin's natural power to amplify collagen and elastin.
Lines and wrinkles look dramatically reduced. Skin's visible firmness, density and elasticity is significantly improved.
Share on: