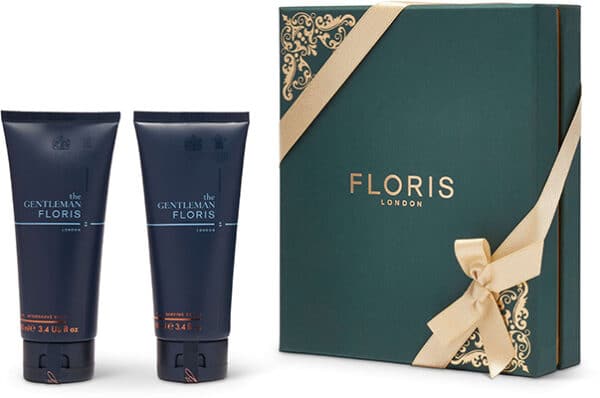 Floris No.89 Shaving Cream + Aftershave Balm Gift Pack
Two of our award-winning shaving range products, the wonderfully smooth shaving cream, containing extracts of aloe vera and camomile, and our soothing alcohol-free aftershave balm containing British extracts of willow, hops and oat to help improve the condition of the skin and restore its hydration. Both scented in the iconic and sophisticated No.89 fragrance.

Pack Includes:No.89 Shaving Cream 100ml & No.89 Aftershave Balm 100ml.