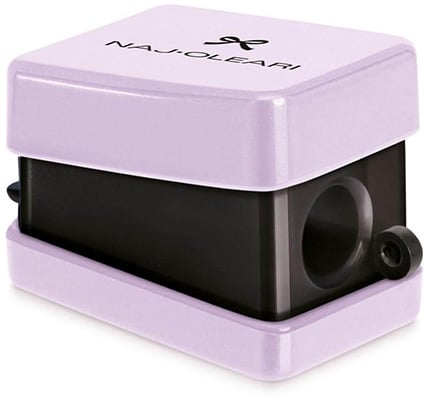 Naj Oleari Sharpener
Make-up sharpener for eye and lip pencils. The professional blade allows you to create soft, precise tips, for maximum ease of use. The special shape of the sharpened tip also prevents the pencil from breaking during application. The SHARPENER comes with a pin for effectively cleaning and removing all pencil shavings and wooden or plastic debris. The SHARPENER is practical to use for all pencils that can be sharpened. A fundamental accessory to keep in your cosmetic bag at all times!
The practical reservoir allows you to use it any time. The pin included allows you to clean the blade effectively after use.