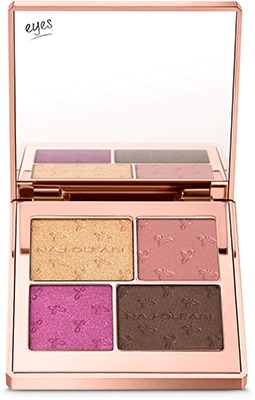 Naj Oleari Sweet Bouquet Eyeshadow Palette
An irresistible new eye palette! Four easy-to-blend eyeshadows with a fine, adherent texture for an immediate burst of colour.
Apply pink eyeshadow across the entire eyelid, blending the darker shade between the eyelid and brow bone for a bolder look. Apply the gold under the brow bone near the inner corner of the eye to create highlights. For an even more glamorous, vibrant look, apply the magenta to the centre of the eyelid.