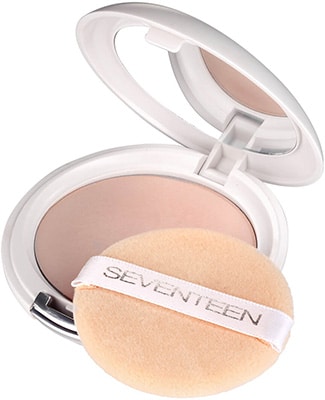 Seven7een Natural Silky Compact Powder
The Natural Silky Compact Powder protects your skin from daily sun damage while offering full matte coverage with a velvet look thanks to the use of micronised technology and the always needed UV filter of SPF15.
Apply evenly on the face on top of your base cream or your foundation using the sponge, re-apply as needed in areas that require more coverage. Blend the powder towards the neck, face and hair line to make sure you have a natural looking result.