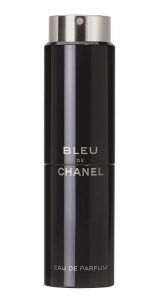 BLEU DE CHANEL EAU DE PARFUM REFILLABLE TRAVEL SPRAY
BLEU DE CHANEL is an aromatic-woody fragrance with a dense and sensual amber quality that conveys strength and elegance. The Eau de Parfum distinguishes itself by the energy harnessed from fields of citrus fruit, the strength of aromatic herbs, and the sensuality of dry cedar notes.
With the CHANEL Travel Spray, men can now wear BLEU DE CHANEL Eau de Parfum anywhere, anytime. An elegant practical format, with two refills, it slips easily into a sports bag or suitcase, and can be kept close at hand.
BLEU DE CHANEL Eau de Parfum Refillable Travel Spray 20ml and 2 refills. Set of three 20ml refills
SPRING / SUMMER 2017 CHANEL COLLECTION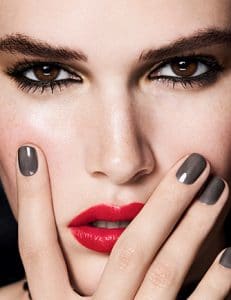 Lucia Pica, CHANEL Global Creative Makeup and Color Designer, has developed a new Spring 2017 makeup collection for CHANEL to celebrate, reinterpret and decipher the five iconic color codes of CHANEL: red, black, gold, white and beige.
COCO CODES. The collection is a journey into the colors that shaped the life of Gabrielle Chanel. Her use of colour was defiant, unexpected, elegant and bold – and always utterly original. Now a part of the very fabric and history of CHANEL, it is impossible to imagine the House without them. Yet in this collection, Lucia Pica has found a way to re-infuse these classic shades with her own elegant irreverence, breathing new life into these beloved colors, and challenging conventional modes of beauty. Rouge noir can now adorn the lips in Spring. White and beige are re-imagined for nails. Red becomes younger, bolder, more audacious than ever.
"I want to reverse beauty expectations and have women challenge themselves," states Lucia Pica.
CHANCE EAU VIVE AN ENERGIZING MORNING RITUAL
LONGING FOR A DAY FILLED WITH ENERGY?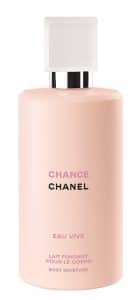 Wake up with CHANCE EAU VIVE and a morning ritual that fills you with a sense of well-being. Start the day with energy, bathed in the subtle scent of the Foaming Shower Gel and the Body Moisture — two new body care products with boundless vitality and a floral-zesty fragrance that blends the grapefruit-blood orange accord with jasmine and the cedar-iris accord.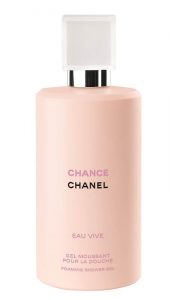 CHANCE EAU VIVE FOAMING SHOWER GEL
A fresh and vivifying gel to make your bath or shower a moment of well being. Its fine, light foam gently cleanses with an energizing sensation for skin that is soft and delicately scented.
CHANCE EAU VIVE BODY MOISTURE
A fresh, light lotion to prolong the vivifying scent of CHANCE EAU VIVE on the skin throughout the day. Its exquisitely luscious texture leaves skin satiny soft and subtly bathed in the delicate scent of floral-zesty notes.
Share on: