Question for the fourth day of our #FranksXmasBonanza!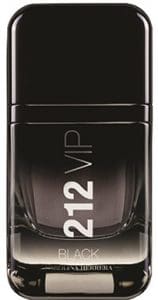 212 VIP BLACK, the new masculine fragrance by ******** *******; It is sensual and addictive; an elegant aura empowering you to #OwnTheParty. Enclosed in a mysterious monolithic black bottle, this explosive yet elegant fragrance reveals the adventurous character just like the men who wear it.
Which brand does 212 VIP Black belong to?
Share on: