IN QUEST FOR THE MOST
POWERFUL HONEYS-THE NEW ABEILLE ROYAL YOUTH WATERY OIL
The Advanced Youth Watery Oil is the fruit of more than 10 years of research dedicated to honey and its repairing powers. Highly effective, it allows the skin to repair itself 9 times faster*. Skin is visibly plumped-up, smoother and more radiant.


Made using our unique formulation know-how, its surprising texture offers the richness of an oil, the lightness of a lotion and the power of a serum. Made from 95% naturally-derived ingredients**, its formula, enriched with efficient microbeads, works immediately to moisturise the skin without weighing it down.

Its Dynamic BlackBee Repair technology combines the most powerful bee products, selected by Guerlain Research: the exceptional Black Bee honey from Ouessant Island (Brittany, France), enriched with three other honeys from unspoilt islands (Corsica, Ikaria and Åland) and an exclusive royal jelly.
The skin looks stronger, healthier, visibly younger.

Use it morning and evening on the face and neck before the Double R Renew & Repair Serum or the cream. Shake the bottle before use.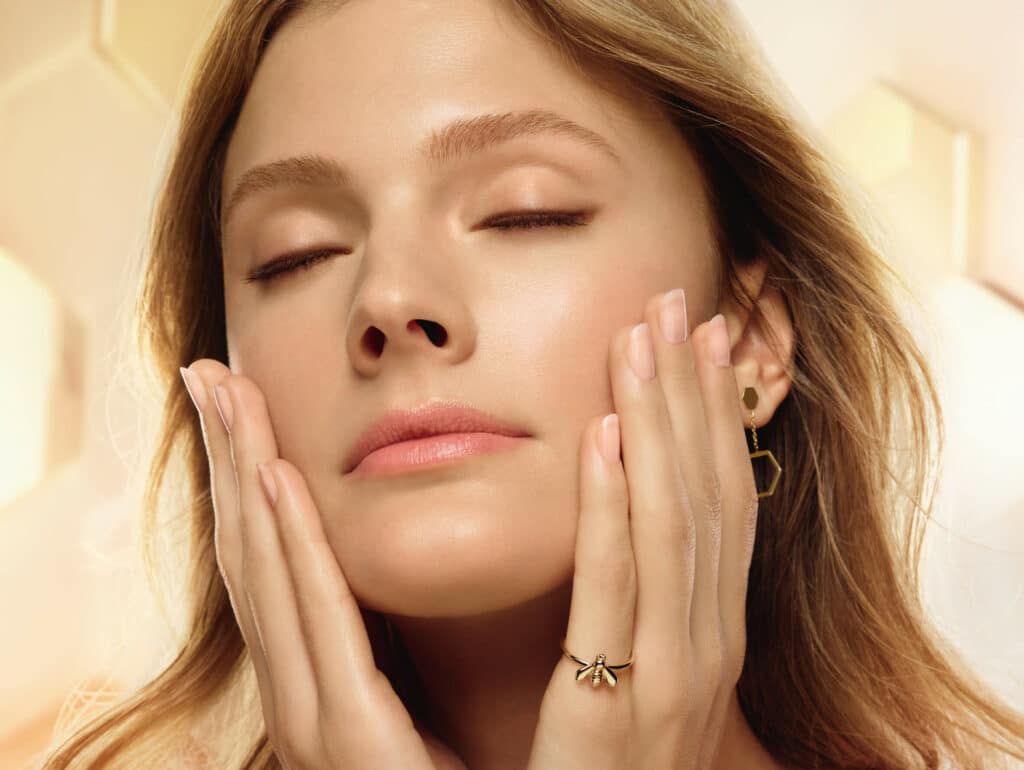 For even more beautiful skin, follow the steps used by the Guerlain Spa facialists:
STEP 1. Shake the bottle to ensure the correct amount of microbeads.
STEP 2. Take 2 or 3 drops. Warm the product between your palms. Apply it morning and evening before the Double R Renew & Repair Serum or the cream.
STEP 3. SMOOTH & ILLUMINATE Using the palms of your hands, smooth it into the skin, starting in the middle of the face and moving outwards.
STEP 4. PLUMP Close your fists and place them on your cheeks. Energetically sweep them off your face, in upwards and outwards motions
Share on: