The J'adore flowers unfurl in a new scent, powerful yet enveloping: a floral infinity that comes alive, released and reinvented to reflect the jewel-like bottle. One by one, the gold threads are loosened and unravel, sliding down the glass in a new movement, like a breath of air.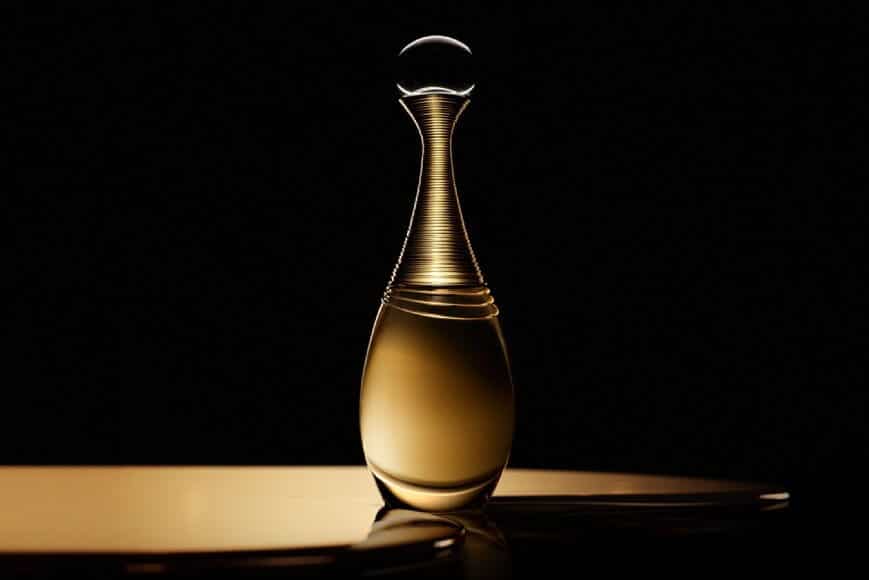 FLORAL INFINITY
An endless burst of flowers released in a bouquet that infinitely exalts Centifolia Rose, Jasmine Sambac, Ylang-Ylang and Grasse Tuberose, refined by the woody accents of a creamy Sandalwood. J'adore becomes "infinissime", like its infinitely feminine trail.
CREATED BY FRANÇOIS DEMACHY, DIOR HOUSE PERFUMER
"By incorporating Grasse tuberose into the J'adore composition, I created a romantic encounter. It is as though J'adore "seduced" the tuberose, taking it on, showcasing it, colouring it, and giving it light.
It instantly symbolizes a powerful and confident femininity."
François Demachy, Dior Perfumer-Creator
INTRIGUING GRASSE TUBEROSE
The house of Dior supports the reintroduction of Tuberose in the Grasse region, where it hadn't been found since the 1950s. For over a decade, the House has endeavored to develop partnerships all over the world in order to provide Dior fragrances with the finest raw materials. Establishing sustainable relationships with these exceptional industries therefore ensures the passing on of unique, age-old expertise, such as the technique of enfleurage.
The tuberose from Grasse is harvested at dusk, when it exhales all the power of its fragrance. The extraction of flowers is suitable for the ancestral method of enfleurage, giving the tuberose its unique, infinitely feminine wake.
AN ODE TO WOMEN AND THEIR DARING
Share on: