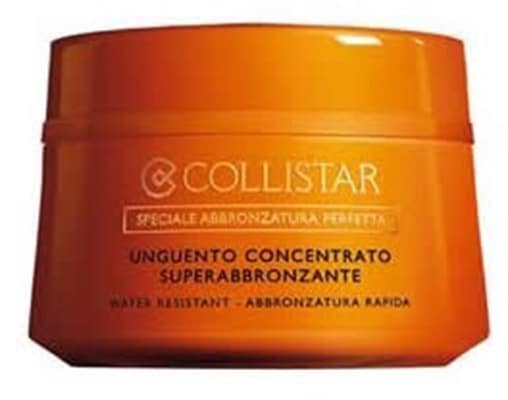 Collistar Perfect Tanning Concentrated Unguent
Ideal for those seeking to acquire a tan with tropical shades, this product combines Unipertan with oils of carrot and walnut shell to get the most out of the sun's tanning capacity. It contains no sun filters but a high content of valuable plant oils, pure beeswax and vitamin E, rich in excellent moisturizing, nourishing, elasticizing and anti-age properties. It leaves on the skin an imperceptible protective film which shields it from the drying effects of the sun and sea and keeps it soft and smooth even after bathing and after many hours of sun.
Apply to the body before exposure to the sun and repeat the application frequently during the day (especially in the case of prolonged bathing).