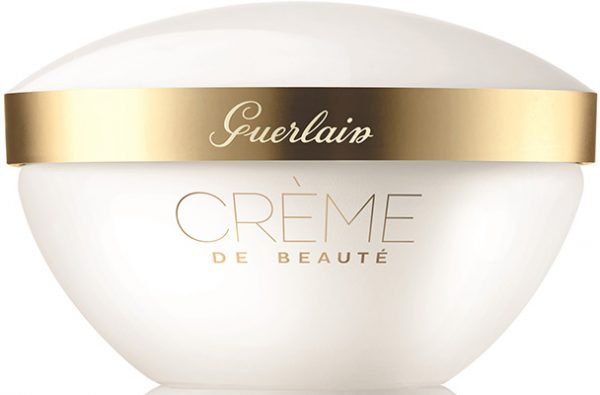 Guerlain Beauty Skin Cleansers
Details
Ingredients
Suggested Usage
More than a century after Créme Secret de Bonne Femme, Guerlain presents a new cleansing cream, Créme de Beauté, a make-up remover that offers the ultimate in sensorial cleansing. The richness and generosity of this creamy balm make each use a moment of pure bliss for all skin types.
The Nigella flower oil: A treasure from the Lands of the Orient, nigella flower with hypnotic blue petals boasts wonderful antioxidant and anti-inflammatory properties known since Antiquity. Freed of impurities, the skin can breathe again and reveals a vi
Apply in the evening to the face and neck, massaging in with fingertips. Rinse with warm water or remove with cotton wool or a soft tissue. A moment of pure well-being, this massage is a real beauty ritual to soothe the skin and lift away deeply embedded impurities.For eye make-up removal, use Beauté des Yeux.