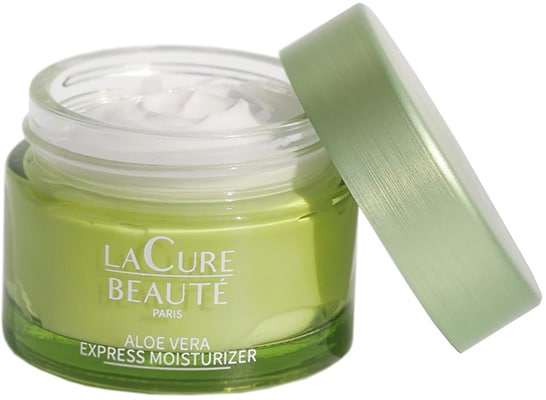 La Cure Beaute Aloe Vera Express Moisturizer
We've created Aloe Vera Express Moisturizer for tight, dry and dehydrated skin. Its formula contains organic aloe vera .  An ingredient which has long been used to rehydrate dry skin and smooth the features. Combined with thermal water from Salies-de-Béarn, Aloe Vera Express Moisturizer provides your skin with incredible hydration.
Apply it in the morning to cleansed skin after your serum to keep your face hydrated throughout the day. It can also be used at night, enveloping your skin with its hydrating texture to regenerate your skin as you sleep!