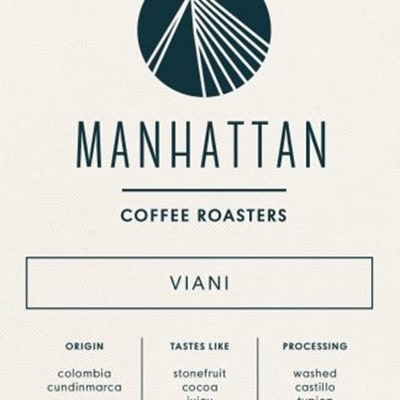 Manhattan roaster Colombia Viani 250g
Cundinmarca is a region of Colombia that is new to us at Manhattan coffee roasters. The co-operative at Viani produce an old world typical profile. It's big, rich and has just a slight bit of acidity that's perfect for anyone that want an intense flavour experience from a coffee.
Out of stock
Notify me when item is back in stock.