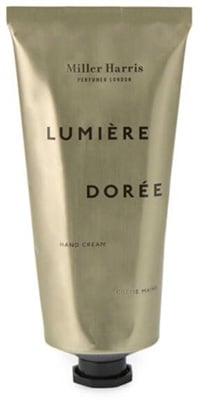 Miller Harris Lumière Dorée
The orange tree offers many gifts, transporting scent through its fruits, blooms, leaves and bark. Lumière Dorée takes each of this gifts and turns them into golden light. It is an electrically refreshing fragrance, charged with the mouthwatering succulence of orange and petitgrain. The hot, white floralcy of neroli blazes like a lense flare, shining light on Lumière Dorée's brilliant facets of honeyed orange flower and jasmine. A delicate veil of soft amber and clean white musks ensures that this golden light is endless, providing dazzling refreshment all day long.
Out of stock
Notify me when item is back in stock.