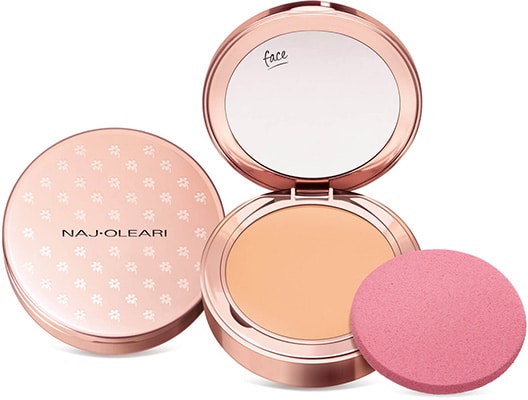 Naj Oleari Moist Infusion Cream Compact Foundation
Cream compact foundation, perfect for normal to dry skin. With precious spheres of hyaluronic acid and konjac extracts that fill and hydrate, the soft formula enhances the complexion, masking imperfections and leaving the skin smooth and glowing.
apply with the sponge included until you achieve the coverage you desire.