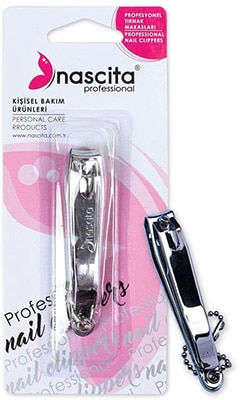 Nascita Nail Clipper For Feet
The Nail scissors is designed for clipping toe nails.
Slide the cutter on the nail and tip the front of the cutter toward you to prevent cracking. Squeeze down until it starts to grip the nail. Then slowly pull toward you and squeeze slow to remove the length.