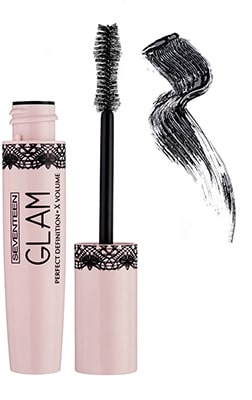 Seven7een Glam Mascara
Perfect definition and extra volume for a flawless look. Glam Mascara defines lashes one by one, while it delivers an eye lash look that is defined, full bodied and... so glamorous! Its formula consisted of a unique candle complex which makes the application of the mascara easier and ''buildable'' for natural or more intense looks.
Apply the mascara on your lashes. Re-apply as needed for a more dramatic look.