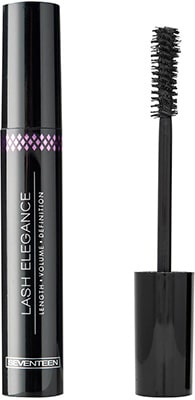 Seven7een Lash Elegance Mascara
No need to stress over tangled and smudgy eyelashes anymore! The Lash Elegance mascara is a must-have in your beauty bag as you will achieve lash perfection with just one application, while also keeping your lashes untangled thanks to its exclusive brush.
The mascara's unique uneven brush allows for one side to apply enough product to create a false lash effect while the other, denser side achieves perfect eyelash separation. During application, keep twisting the brush so that both sides are able to reach the lashes.