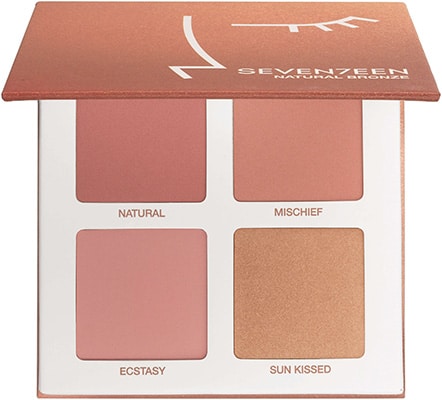 Seven7een Natural Bronze Palette
Use this palette to create endless combinations with its 3 matte blushers and 1 bronzer for extra shine. All shades can be used both as blushers and eyeshadows for a timeless natural look.
Combine different shades to create unique looks. Apply the shadows with the appropriate Seventeen eye brushes.