Franks Goes Green
by Claire Abela
This July Franks is pitching in to help the environment. This is what our future is all about. As time goes by more and more people are coming to terms with the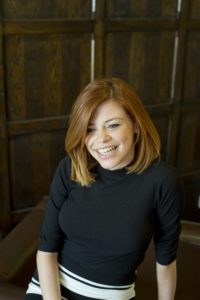 drastic effects of climate change and the richness of future generations will not only be defined in monetary terms but also in the ability to live in an unpolluted, sustainable and green world.
Luckily awareness on this issue has improved drastically throughout the past years even in Malta. Up to some 10 years ago we didn't even have recycling bins to separate all the rubbish;  therefore all waste was disposed of collectively causing damage to the environment such as air contamination, soil contamination and many other factors that contribute to the production of toxins.
When researching how we could contribute to overcoming this challenge we found there are different of ways of approaching this issue.  Since majority of products sold at FRANKS are bottled in glass we came up with a month long 'Bring your own bottle' event in our outlets. We are encouraging our clients to bring their empty fragrance glass bottles to any Franks outlet throughout the month of July. We will not only recycle it on their behalf but also give them €2 per returned bottle off their next purchase. The more the merrier… If we manage to collect at least 500 bottles, we know that 500 of those bottles will be reused and recycled repetitively, since glass can be recycled with no loss of purity or quality.
Apart from contributing to saving the environment, we hope to encourage the public to join us in this initiative and help us improve our planet – one small step at a time. We save a ton of carbon dioxide with every 6 tons of recycled glass. Glass produced from recycled glass reduces related air pollution by 20% and related water pollution by 50%. Using glass for recycling also means there are less glass objects lying around in the landfill or bins.
Franks has become a local household name and by setting this example we hope to inspire individuals and organisations alike into following our footsteps and taking their own initiative to do their small part for the environment. As with everything else there is strength in numbers. To find out more about this event ask in store or visit http://franks.com.mt/franks-goes-green/
Share on: