CHANEL SPRING SUMMER 2019 COLLECTION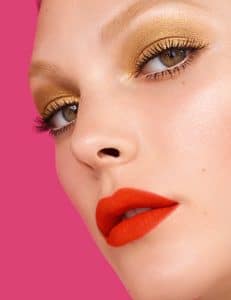 In this SPRING-SUMMER 2019 COLLECTION, VISION D'ASIE: L'ART DU DÉTAIL, depth and refinement is expressed in Pica's signature play on light and the luminous architecture it builds. The translucent, new product BAUME ESSENTIEL creates a dewy, "wet" glow on the skin that brings life to the face through gentle sculptural effects. These are enlivened by strokes of pearly luminescence that add definition without a hint of heaviness.
The eyes shimmer with vitality as a dynamic match between the textures of OMBRE PREMIÈRE CRÈME and LES 9 OMBRES lies at the heart of VISION D'ASIE: L'ART DU DÉTAIL. The creamy, metallic OMBRE PREMIÈRE CRÈME Patine Bronze fascinates on its own but also acts as a transversal shade to be worn under LES 9 OMBRES to intensify their shades. They chime against the powerful, lush matte ROUGE ALLURE VELVET and ROUGE ALLURE LIQUID POWDER lip colours, and the provocative LE VERNIS shades.
Chanel's Spring Summer 2019 Collection, now available at FRANKS The Point, The Plaza, Bay Street and Republic Street, Valletta
CHANEL CHANCE EAU TENDRE EAU DE PARFUM AN AURA OF SOFTNESS
In 2019, CHANEL unveils a new interpretation of the CHANCE EAU TENDRE fragrance as an Eau de Parfum.
THE MOST TENDER OF THE CHANCE INTERPRETATIONS
With CHANCE EAU TENDRE Eau de Parfum, perfumer-creator Olivier Polge, in cooperation with the CHANEL Laboratory of Fragrance Cr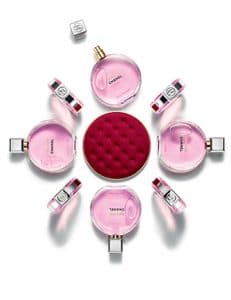 eation and Development, reinterprets the floral-fruity signature. More intense, more enveloping, this version expresses a radiant and confident femininity. Its floral heart accentuates the fullness of exotic jasmine absolute, enriched with an essence of rose that shines a soft light at the centre of the composition. More feminine than ever, this floral equation is draped in just the right dose of smooth and creamy white musk notes to create a clean, cottony effect. Immediately illuminated by the tangy whirl of the grapefruit-quince accord, CHANCE EAU TENDRE Eau de Parfum brings a feeling of absolute tenderness. Delicate and profoundly poetic, this new composition evokes a woman whose joy and inner glow gives her instant charm.
For the occasion, the round bottle with a gold neck takes on a silvery hue for the die-shaped cap. #TAKEYOURCHANCE
Available at all FRANKS outlets
Share on: