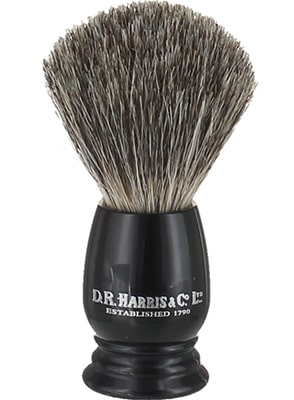 D.R. Harris S1 Shaving Brush
A range of three shaving brushes – S1, S2 and S3 in Imitation Ivory. The S1 is made using Best Badger bristle and makes an ideal travel brush. S2 and S3 Brushes are made with Super Badger bristle which is softer, lighter in colour and produces a richer lather.

S1 – Best Badger, measures: handle: 4.1cm, overall height 8.5cm.