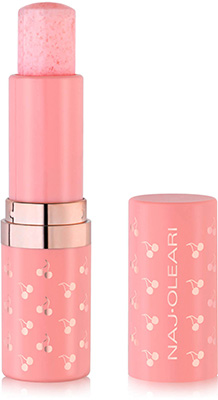 Naj Oleari Sugar Lip Scrub
Scrub for dry, chapped lips. Sugar crystals, along with shea butter and vitamins E and C, exfoliate and revitalise, making lips feel smooth, soft and protected. Perfect as a treatment before lipstick. No rinsing needed.
Use the scrub twice a week, applying it directly onto the lips in a circular motion.Massage the lips by gently rolling them together to remove dead skin cells and stimulate regeneration.Remove excess sugar with a tissue if necessary, or allow it to dissolve completely on the lips.Finish off with a lip balm such as Tender Glow Lip Balm, or your favourite lipstick.