"Phyto-Rouge Shine is one of my go-to products as a professional makeup artist. Not only because it acts as a plumping balm, saturating the lips with moisture. But also because its unique texture allows me to customize colour. From graceful nudes to bright pinks, the brilliant array of colours can range from a sheer wash to a more colour pay off." Damian Garozzo, Sisley Makeup Artist.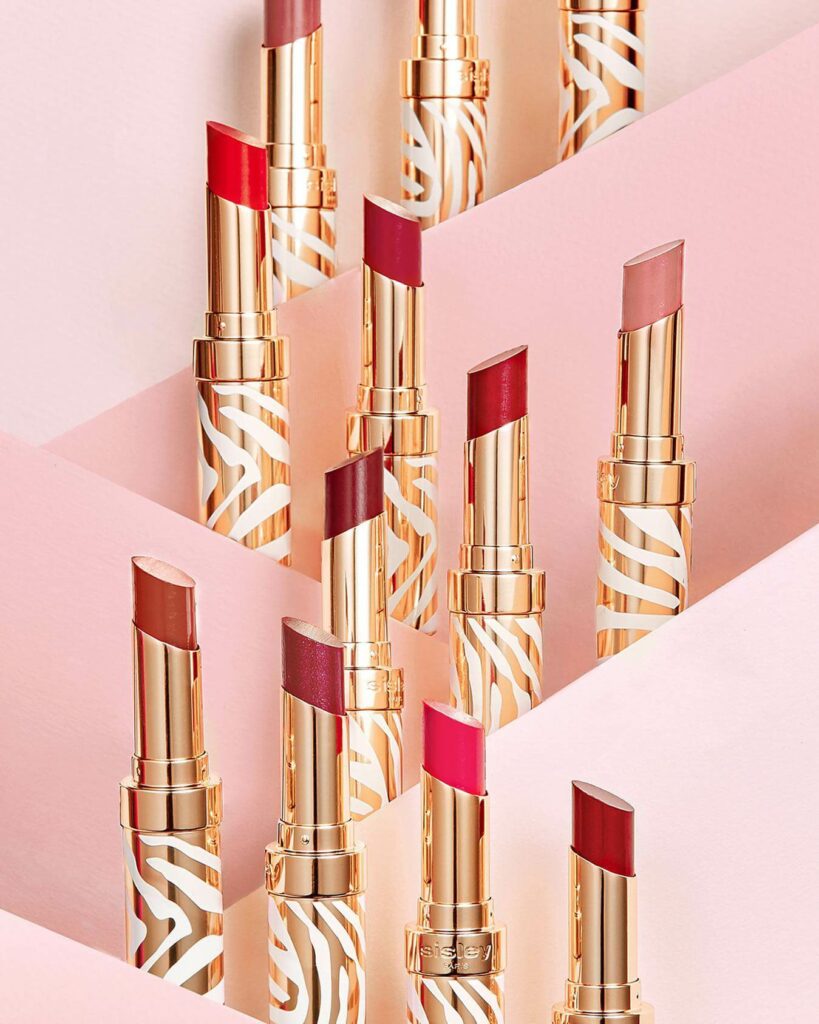 Phyto-Rouge Shine is a new innovation in lip care: the perfect combination of the shine of a gloss, the comfort of a balm and the melt-in colour of a lipstick.
The Hydrobooster complex (composed of Hyaluronic Acid and Konjac Glucomannan microspheres) plumps, hydrates and smoothes the lips. With repeated application, lips are soft, nourished and protected.
Its sheer formula dresses lips with an intense shine and natural radiance. The wash of colour intensifies with additional coats for buildable coverage that can be adapted as desired. It comes in 12 radiant and easy-to-wear shades, from nude beige to daring cranberry, and in two finishes: shiny and iridescent.
Its jewellery-like casing is adorned with white and gold zebra stripes as seen in Le Phyto-Rouge collection
How to use:
Apply the lipstick directly onto the lips or with a lip brush (the Phyto-Lèvres Perfect lip brush for example). May be applied with a fingertip for a lighter stained effect
Share on: