The new phyto-teint ultra éclat is formulated with a radiance-activating complex that combines minerals (Zinc, Copper, and Magnesium) to give the skin a breath of fresh air. Radiance is boosted, skin is luminous, fresh, and flawless.
HYDRATION AT THE SYSTEM'S CORE
A healthy glow begins with well-hydrated skin. Phyto-teint ultra éclat's formula works like a hydration booster thanks to extracts of Mauve (high in sugars) and Gardenia flowers (high in flavonoids).
Since it is perfectly hydrated, fresh, and softened, the skin reflects light and glows with radiance that lasts all day.
PROTECTION UP CLOSE
Make-up that acts like a shield against oxidation and pollution.
Skin is first in the line of fire when it comes to pollution: the complexion can become dull, greyish and damaged. The defence: a make-up shield to act as a barrier. Sisley Research chose to add to this new formula an anti-pollution and antioxidant action to protect the complexion's natural radiance and prevent it from growing dull.
Buckwheat seed extract, Sisley's star anti-pollution active ingredient, featured in the PhytoBlanc range and in SisleYouth, helps the skin to better withstand environmental damage*, pollution, and fine particles.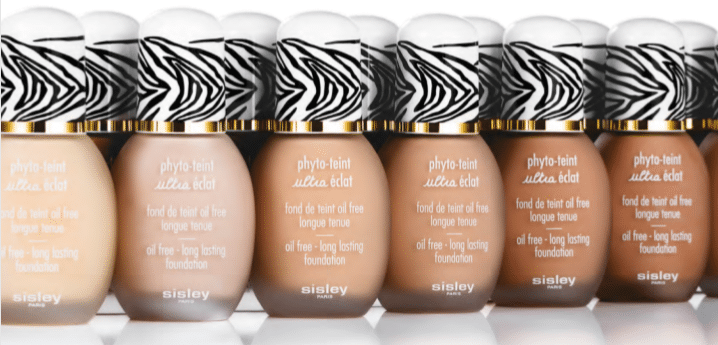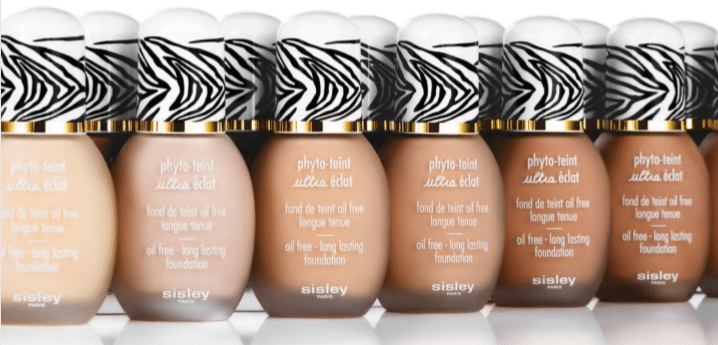 AFFINITY WITH THE SKIN IS INSTANT…
Phyto-teint ultra éclat has built colour into its complete skincare expertise, which comes through in a natural, second-skin substance that is light and imperceptible for a smooth, glowing finish. Thanks to its oil-free formula, the complexion stays fresh and clear even in hot or humid weather.
Skin imperfections and wrinkles fade. The complexion seems to be bathed in light; it is radiant, even, and the effect lasts.
And as always, Sisley's signature zebra print adorns the bottle cap.
Share on: