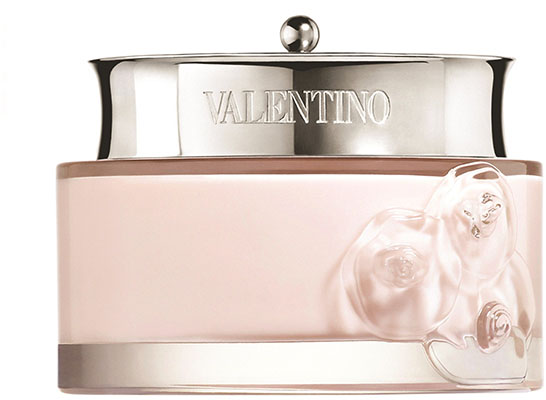 Valentino Valentina
Envelop your body in the softness of the Valentino Valentina Voluptuous Body Cream, a decadent body moisturiser.

Especially recommended for dry skin, the rich, comforting cream hydrates, protects and improves the skin's elasticity, ensuring that it feels supple with a silky finish. The body looks smooth, firm and more refined, and its radiance is immediately boosted.

The Valentino Valentina Body Cream is infused with the romantic and daring Valentina fragrance of Calabrian bergamot, Alba truffle, Amalfi orange blossom and wild strawberry. A mischievous couture spirit made up of classic Italian ingredients.