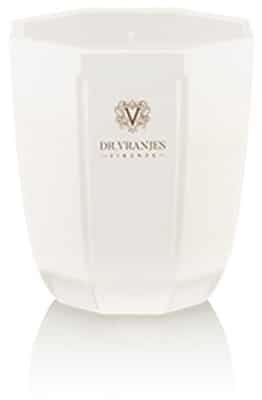 Dr.Vranjes Ginger Lime Scented Home Decor Candle
Each scented decorative candle, a perfect marriage of certified waxes and the purest essences, is enclosed in a refined colored glass vessel hand-made by expert Tuscan masters of glass making. The distinctive octagonal form is inspired by the dome of Brunelleschi's cathedral. Make your selection from the 6 different formats available, and give a touch of magic to your spaces.

The brilliant Ginger Lime scent takes form and unites the gorgeous purity of pearl to enliven the Pearl-Ginger Lime scented decorative candles. Designed from an exclusive technology that joins certified waxes with pure essences completely free of any solvents allows it to diffuse its delicious scent without creating any smoke.