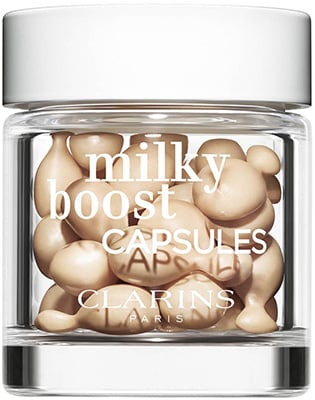 Clarins Milky Boost Capsules
The make-up capsule that boosts the complexion's radiance and takes care of your skin every day.
To open the capsule, twist the cap using two fingers until it detaches, apply contents to the face and neck. Throw it away! (Designed with the environment in mind, it can be thrown away without worrying about pollution).