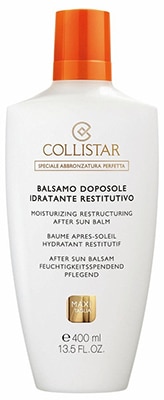 Collistar Moisturizing Restructuring After Sun Balm
Thanks to its rich consistency this aftersun Balm is ideal for those seeking maximum softness and well-being. Its secret lies in a formula based on plant oils, vitamins, aloe, glycerol and phytoextracts which intensely nourish and moisturize the skin.
Apply to the body after showering.
Out of stock
Notify me when item is back in stock.