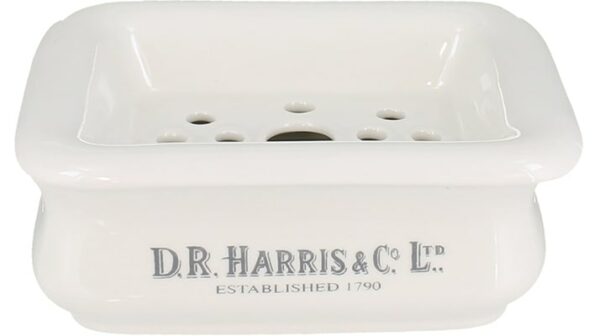 D.R. Harris Soap Dish
Made in Stoke-on-Trent especially for D.R. Harris by Burleigh at the Victorian Middleport Potteries. This beautiful two piece soap dish features a removable top section with drainage holes to ensure your soap does not become excessively damp and soggy. Made to original designs from Burleigh's archives, using China clay.

The soap holding section of the dish measures 8cm x 5.5cm at the base and 10cm x 7.5cm at the top. This Soap Dish comfortably accommodates all D. R. Harris soaps.