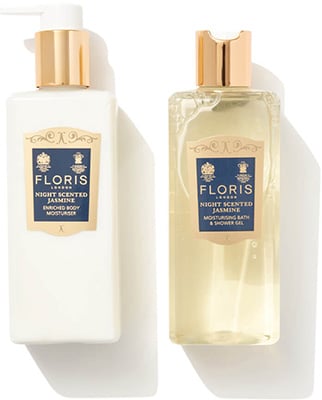 Floris Night Scented Jasmin Bath and Body Gift Set
Contains: Night Scented Jasmine Bath & Shower Gel 250ml & Night Scented Jasmine Moisturizer 250ml 

Invigorate the bathroom with Night Scented Jasmine, a soft floral green fragrance initially created by Mr Floris in 1806. They are laced with the scent of white jasmine, neroli blossom, green flora, and moonlit roses. Bath & Shower Gel's richly foaming formula leaves skin cleansed, soft, and lightly scented, layered with the deeply nourishing moisturizer.