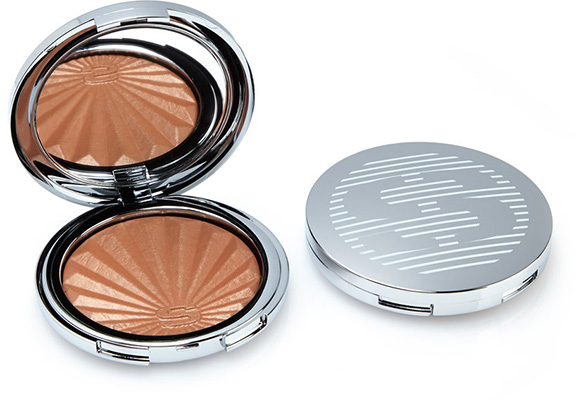 Sisley Sun Glow Bronzing Gel-Powder
Sisley - Sun Glow Bronzing Gel-Powder
General
Ingredients
Suggested Usage
Phyto-Touche Illusion d' ét é is an ultra-gentle bronzing gel-powder which in a single gesture gives a natural sun-kissed complexion to pale skin tones and illuminating tanned skin.

An innovative smoothing complex with a soft-focus effect offers a luminous result. The micronized pigments ensure optimum color for a natural, uniform result.

Its unique texture evens out the complexion without overloading the skin for a -second-skin- feel. Enriched with extracts of Gardenia, Woodmallow and Linden blossom for softness and comfort.

Suitable for all skin types and tones. Phyto-Touche Illusion d' ét é can be used all year round for a sun-kissed "nude" effect.
Gardenia: softens, hydrates;
Woodmallow: hydrates, softens;
Linden Blossom: softens, protects
Apply all over for a healthy glow effect. Also apply to the areas where the sun hits naturally to create an illusion of summer: start at the cheekbones and move up the forehead, then down again to form a figure 3. Apply as well to shoulders and Décolleté.