Air vibrating in the desert heat.
Dunes shimmering gold beneath the noonday sun.
Sensual earth-toned landscapes.
Peter Philips, Creative and Image Director for Dior Makeup, marks the summer 2019 season with a scorching Wild Earth atmosphere.
Throughout the collection, he draws inspiration from a Terra Incognita1 to reveal a sensual femininity, her lips tattooed with shades of bronze and turmeric gold, her smoldering eyes subtly lined with a deep and mysterious blue. For this palette of raw and sophisticated earth tones, he created highly pigmented textures and formulas with a powerful glow.
1 Undiscovered land.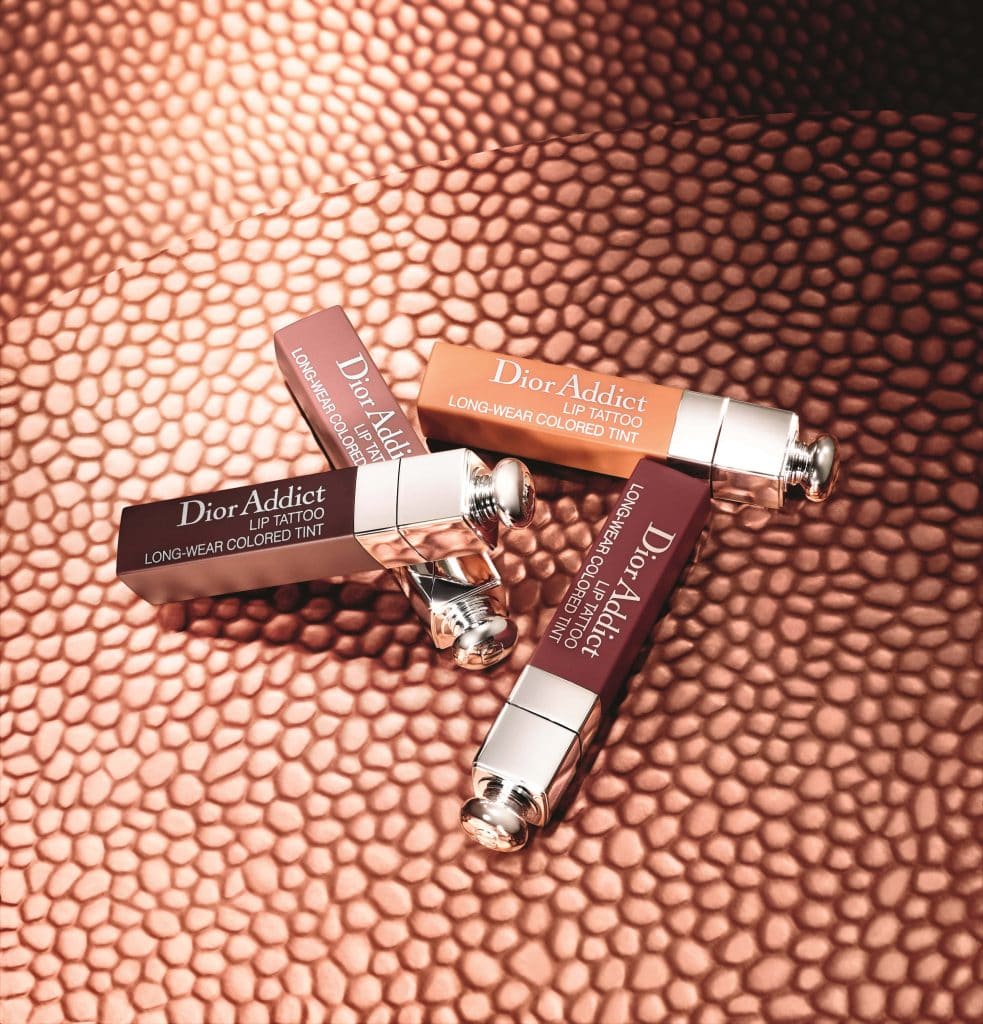 Tattoo lips
The iconic Dior Addict Lip Tattoo leaves a fresh, bare sensation on lips simply tinted with colour, and now boasts an improved formula with 80%1 ingredients of natural origin, greater comfort and 12 hours of colour wear.2
Lips as if tattooed with earth tones warmed by the sun… The Wild Earth collection features four exclusive shades like odes to untamed nature: an orangey beige of dunes reddened by the setting sun called Natural Dune; a desert rose to brighten pale lips called Natural Rose; an earthy brick shade called Natural Sienna; and Natural Brown, a deep brown to highlight darker complexions.
Apply alone for a tattoo finish or under Dior Addict Lacquer Stick for a touch of light.
A pure object of desire, for the first time3 the lacquer stick adopts a bronze touch. This season, Dior Addict Lacquer Stick doubles its colour intensity with incredibly bright and pearly shine. The lips flaunt a decadent array of colour, from the golden turmeric of Bronz'Chic, to the luminous mandarin of Bronz'Exotic, the shimmering little pink of Bronz'Authentic and the captivating wine with a purply sheen of Bronz'Shamanic.
There is glamour in this sensual, ever-bold collection. The proof is in the two collector shades of Dior Addict Lacquer Plump, a lacquered ink that plumps the lips and colours them a cool Sunrise Pink or bronze Sunset Red.
1 Values calculated using the ISO 16128 standard part II and the raw material data transmitted to date by our suppliers.
2 Instrumental test on 20 women.
3 At Dior.
Skin bathed in bronze
Housed beneath the silver-domed compact case, Diorskin Mineral Nude Bronze reveals a motif in the style of hand-hammered copper, available in a limited edition. The compact powder infused with golden mineral powders illuminates the complexion in a matte veil with a natural Soft Terra finish or a powerfully solar Warm Terra.
Housed beneath the silver-domed compact case, Diorskin Mineral Nude Glow reveals a motif in the style of hand-hammered copper, available in limited edition. The compact powder is enriched with mineral powders with the ability to capture the light to boost the radiance of any skin tone, brightening the complexion with a rosy veil of Rose Sweet or the sand-hued natural finish of Dune Heart.
In a season devoted to wild and sophisticated beauty, the Flash Luminizer, available in two limited editions, is an essential tool for highlighting the complexion. In white gold or solar bronze, this illuminator and corrector can be applied on facial contours (bridge of the nose, cheekbones), as a highlight on the collarbone, or as a base on eyelids to increase the pearly sheen of eyeshadows.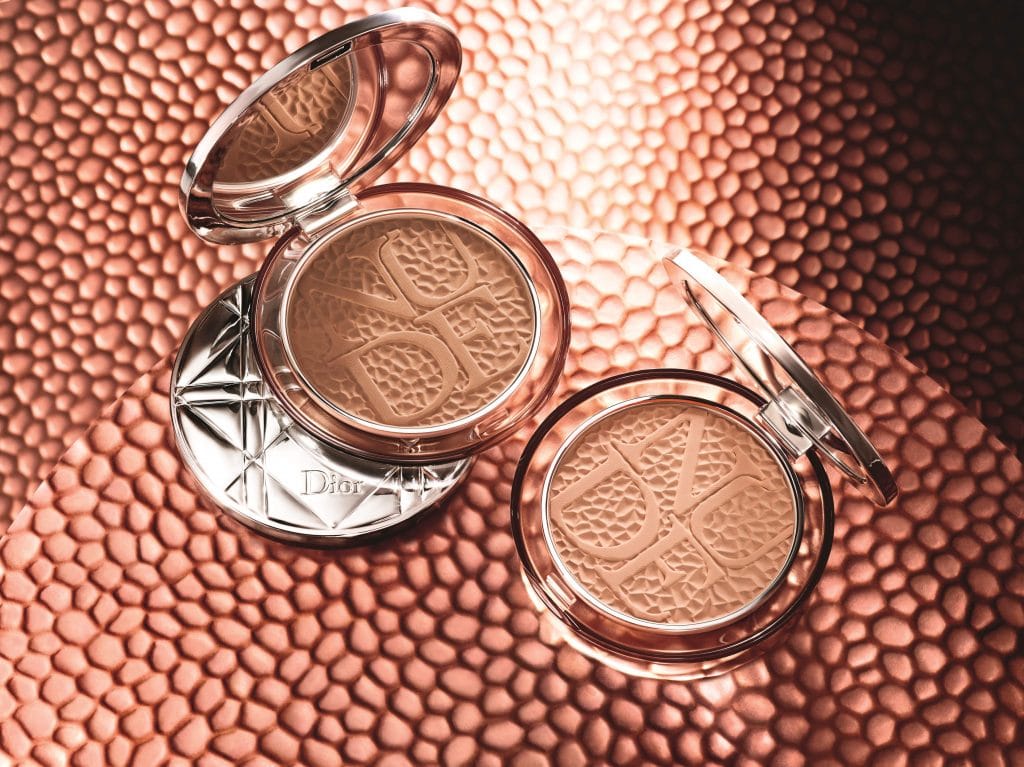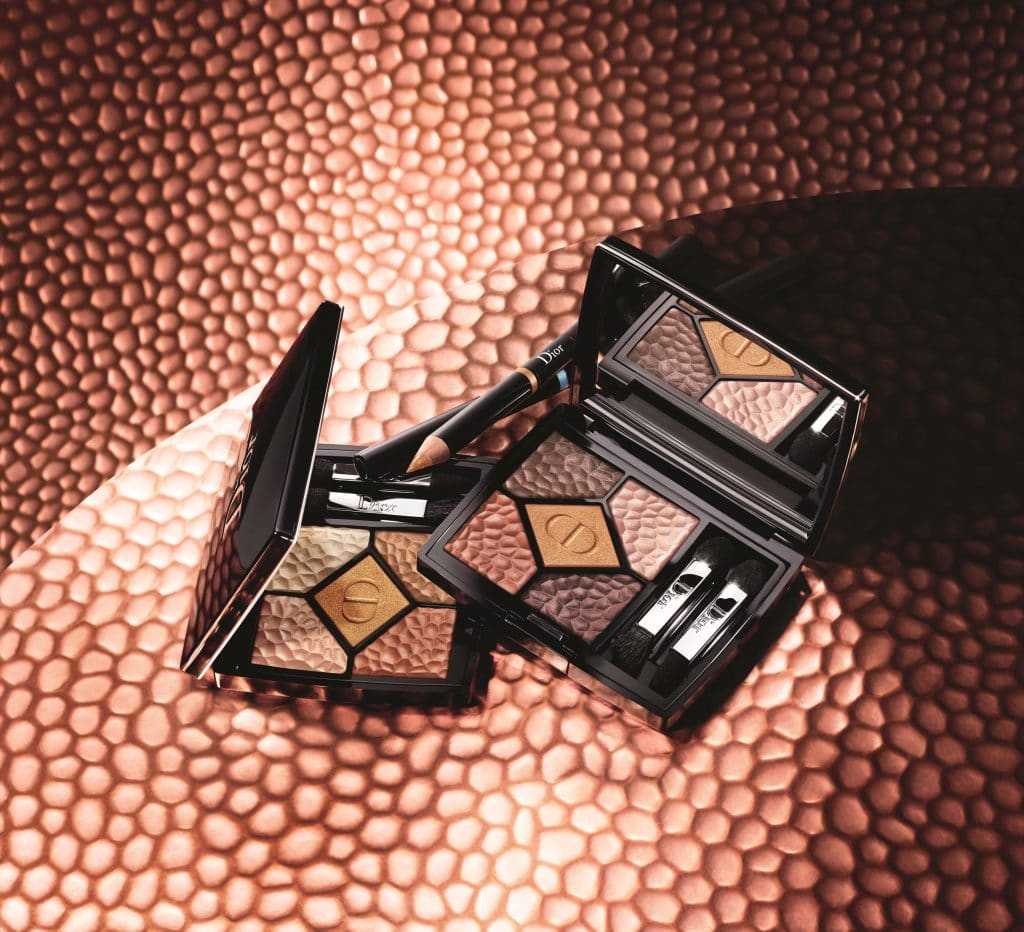 Scorching eyes
This summer, the iconic 5 Couleurs explores lands afar, from Africa to South America, where shades of bronze mix with sand and earth to play on the tension between nature and light. Featuring an embossed motif like hand-hammered metal, the two harmonies bring the promise of sensual beauty.
Sienna explores a wildcat colour scheme based on almost saffron browns, shimmering caramels and burnt sienna, illuminated by a golden vanilla highlight.
The cooler tones of Terra display bronzes and taupes around a central rosy gold shade, along with a pink highlight for subtly sexy eyes.
5 Couleurs
696 Sienna
786 Terra
For his very first double-ended eyeliner pencil and kohl, Peter Philips combined two shades in a single product to achieve a tribal look, the famous "sultry eyes".
Inspired by the traditional kohl invented in antiquity to care for the eyes, Diorshow In & Out Eyeliner is composed of a creamy liner tip that caresses the roots of lashes with intense colour and a kohl tip with an ultra-pigmented pearlescent formula that glides over the waterline.
Two easy strokes for eyes with incredible depth.
A matte brown on the lid teamed with a pearly bronze at the inner corner of the eye. An indigo blue on the waterline paired with black eyeliner. A surprising flash of colour in this bronze Wild Earth world, a nod to the indigo of the Tuaregs, the turquoise of the indigenous Americans and the blue of Alexandria.
Desert nails
The finishing touch to this Wild Earth look, Dior Vernis takes colour and light all the way to the fingertips. Four exclusive and irresistible shades: Orange Sienna, a volcanic orange with a touch of yellow; Terra Gold, an addictive golden beige; Blue Drop, a precious ultra-pearly blue like a drop of water in the desert; Wild Earth, a brown fused into an untamed land.
Last and certainly not least, Sun Glow is an innovative top coat offering protection against the harshness of sand and salt water. This fiery lacquer inspired by the sun's beams can be worn alone or applied as a top coat to boost the iridescent glow of the Terra Gold, Wild Earth and Orange Sienna shades.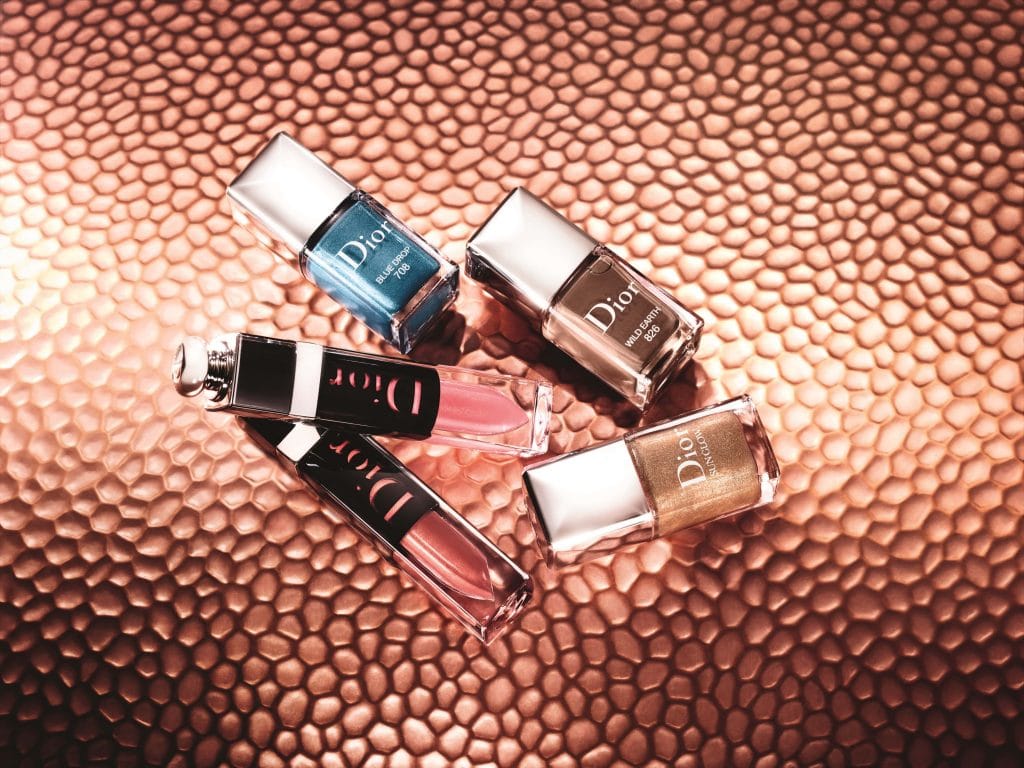 Share on: