Highlighting the face, or another term strobing, is when you only use an illuminizer/highlighter to emphasize the high points of the face.  This minimalistic technique creates a 'glowy' from within look.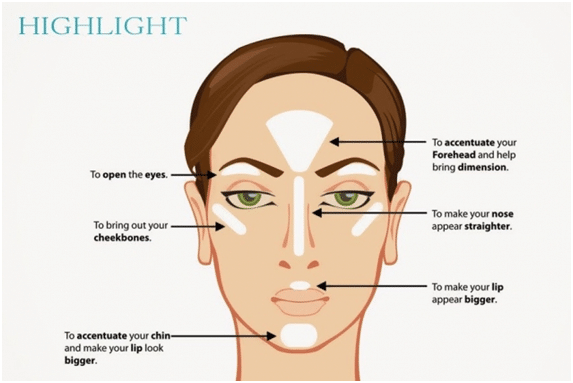 It is a very easy look to achieve, once you perfect the technique, especially using the latest 'illuminator sticks' found in beauty shops all over.
Guerlain Meteorites Baby glow sticks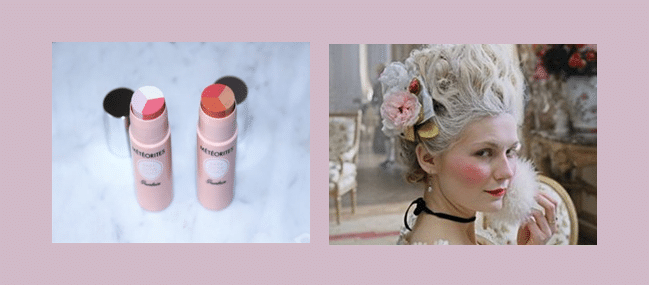 (Guerlain Meteorites Baby glow sticks:  Rosy Glow and Golden Glow)
The three shades of these stick blend into one healthy rosy slightly shimmery effect finish, stroke onto the skin and blend with fingers to create a French 18th century aristocratic Marie-Antoinette effect.
To get a really dewy, glowing finish, an important factor to start off with is  making sure your skin is well moisturised, otherwise the stick wont slide well, and probably end up with a dry looking patch of colour on the skin.
You can apply the glowing stick either directly onto the skin, for a carefree outdoor look, or on top of your foundation, if you prefer a more evened out coverage finish.
Beyu 'Let it Glow' Highlighter Sticks Golden Glow – Sunset Glow
Beyu Highligher stick slides very easily onto your skin, and is so very easily blended in to create that slightly healthy tanned glowy effect, as if enjoying the lasting effects of a summer tan.
Glow stick are very versatile as they can be used for nearly all areas of the face, apart from the cheekbones and forehead, they can be used as eyeshadow or highlighting eye area, and to get a  lip glowing effect too.
Golden Rose Highlighter stick: No 1 Bright Gold and No 2 Bright Pink
Golden Rose Highlighter sticks create a shimmery translucent finish, can also be used on eyelids to finish off a perfect pearly nude effect.  Tones vary depending on skin colour and desired effect, you can choose from gold, tans, silver, pink, bronze, and a whole palette of other colours.
Dior Blush Sculpt & Light: 001 – 002 – 003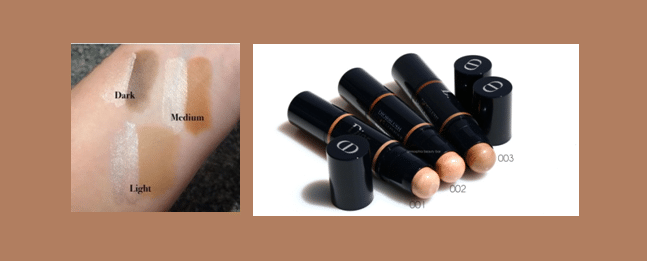 (Dior Blush Sculpt & Light: 001 – 002 – 003)
For a perfectly even and sculpted finish to the face, using the Dior Sculpt & Light stick will easily help to accentuate the cheekbone, when applying the darker colour just underneath the cheekbone with the lighter shimmery colour on top, then blending very easily to achieve an amazing film star finish.