40 YEARS AGO, Sisley developed the very first purifying skin care with Tropical Resins to respond effectively to the specific needs of these skin types problems.
NOW, Sisley is reinventing the Tropical Resins line and offering a new generation of skin care designed to fight even more effectively against skin imperfections and recover clearer and more beautiful skin.
Situation Under Control!
Because radiance does not mean shine, because it's possible to cleanse and purify without stripping, to moisturize while remaining utterly light and matte and to be effective without irritating…
The vocabulary and the skin care for combination to oily skin requires absolute precision. From unsightly oily skin to more severe skin imperfections, simple steps are available to significantly improve the appearance of the skin. Often considered to be problems of adolescence, skin imperfections (shine, dilated pores,
skin texture irregularities, uneven complexion) affect in fact 40% of women over 25, as well as men.
Three factors are responsible for oily skin and associated skin disorders: hyperseborrhea, hyperkeratinization and inflammation. These three phenomena can be intensified by hormonal changes (frequent during puberty, but also throughout the female cycle), the environment (pollution, sun, etc.), or lifestyle (stress, unbalanced diet, smoking, etc.)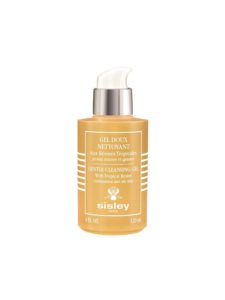 NEW GENTLE CLEANSING GEL
Careful hygiene is the essential first step for beautiful skin, regardless of skin type. Cleansing oily skin requires special attention: in fact, the skin must not be stripped, otherwise it may overreact by producing even more sebum. Gentle Cleansing Gel is thereby perfectly adapted to oily skin. It gently cleanses and respects the epidermis to avoid reactional seborrhoea. It purifies the skin without drying it out. It «breathes», pores are cleansed, the complexion is luminous. This fresh gel rinses off easily with water, transforming into a creamy lather with purifying and cleansing powers to remove impurities, soften the skin and eliminate excess sebum. The efficiency of cleansing with water, adding gentleness and freshness.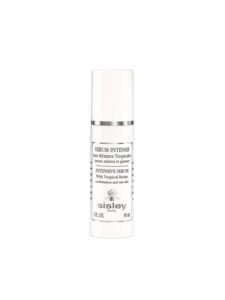 NEW INTENSIVE SERUM
This serum, highly-concentrated in purifying active ingredients, is a true SOS formula. It unclogs pores, refines the skin's texture and visibly diminishes imperfections. Rebalanced, skin quality is clearly improved. After 7 days' use, imperfections are significantly reduced. Shiny areas are visibly reduced. Its light, non-sticky texture with a velvety matte finish can be applied locally to small imperfections but also to the entire T zone for oily skin.
NEW MATTIFYING MOISTURIZING SKIN CARE
The ideal daily skin care for combination to oily skin, Mattifying Moisturizing Skin Care provides an immediate and long-term solution. This gel-cream with a light, delicate and non-greasy texture moisturizes the skin, reduces sebum and durably mattifies the skin. It tightens pores while purifying the skin. Skin is supple, soft and comfortable all day long.
Share on: