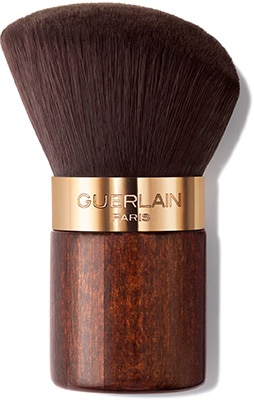 Guerlain Terracotta Brush
Its ultra-practical kabuki format allows it to be carried everywhere. Its high-quality synthetic bristles gently caress the face. Elegant and ethical in one, it features a responsibly sourced laquered wood base with the FSC WOOD label. An invaluable everyday ally, this essential accessory is refined down to the smallest details.
Its bevelled and generous shape makes it possible to work with any type of powder as desired.