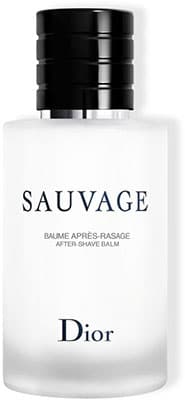 Sauvage After-shave Balm
Composed of 94%* natural-origin ingredients and enriched with Cactus extracts, the Sauvage after-shave balm soothes and moisturizes skin irritated by razor burn.

* Amount calculated based on the ISO 16128-1 and ISO 16128-2 standard. Water percentage included. The remaining 6% of ingredients contribute to the formula's performance, sensory appeal and stability.
1. Cleanse your skin with Sauvage Shower Gel.
2. Shave with Sauvage Shaving Gel.
3. Soothe your skin with Sauvage After-Shave Balm.
4. Hydrate with Sauvage Moisturizer for Face and Beard.
5. Perfume with Sauvage Eau de Toilette.