Born under the sun of the French Riviera in 1946, the LANCASTER brand is celebrating its seventieth birthday in 2016. Seven decades of innovation and one on-going quest: stopping the advance of time. A dream that has become a mission.
You thought that you knew all about sun protection? But did you know that UV rays represent less than 10% of the sun's rays to which you are exposed? Infrared rays and visible light represent over 90% of this radiation.
Lancaster is today raising its sun protection a notch higher with the introduction of Full Light Technology protecting you from UVA, UVB, Visible Light and Infrared Rays.
Discover the full range of Lancaster Sun products between Friday 27th May and Sunday 5th June 2016 and collect your FREE Sun Beauty Comfort Touch Cream SPF50 (worth €31.20) when spending €80 on Lancaster products. Terms & conditions apply. At least one purchased product must be a Lancaster Sun product. Ask in-store for more information.
The 1st real-time app that monitors minute by minute your sun exposure to inform you when to reapply sun protection!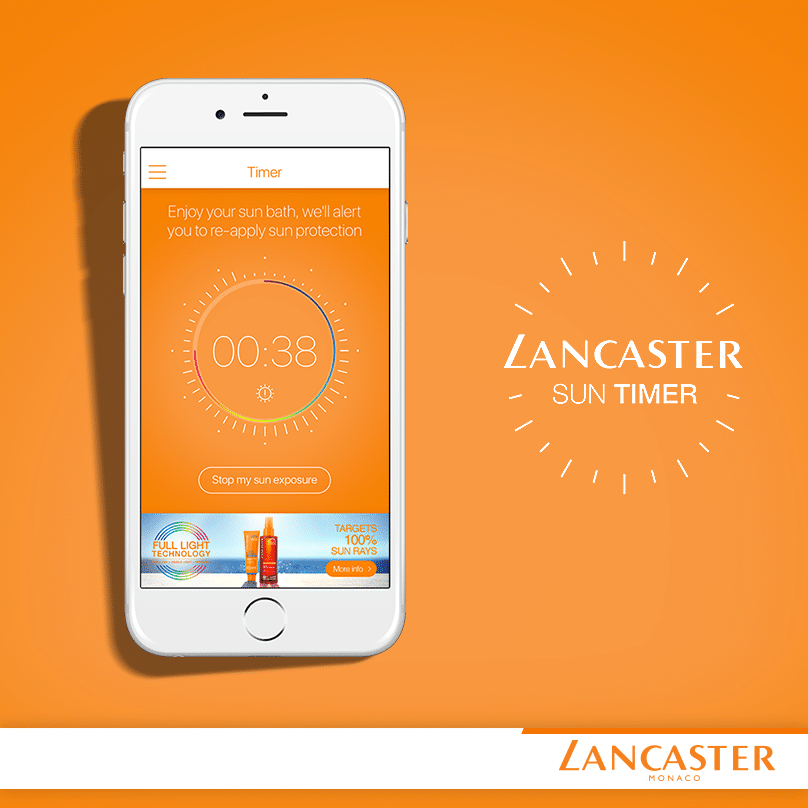 Download now on :
AppStore: http://apple.co/1XGuH9M
Google Play : http://bit.ly/1TgYxAd
Share on: